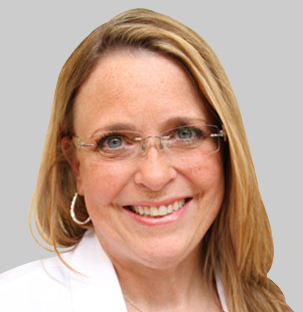 Deborah Yager, MSN, NP-C is a board certified adult nurse practitioner with a Master of Science in Nursing From the University of St Francis in Joliet Illinois. Since 2007 she has worked as a Nurse Practitioner as a provider in the field of Interventional Radiology. Her years of nursing experience include providing direct comprehensive nursing care in the fields of Cardiology, Oncology and Interventional Radiology since 1998. "I believe in treating all of my patients like I would treat my own family by developing a trusting relationship while providing compassionate patient centered care."
Education:
MSN 2007, University of St Francis, Joliet Illinois
BSN 1998, Lewis University, Romeoville, Illinois
Board Certification:
Board Certified Adult Nurse Practitioner since 2007 by the American Academy of Nurse Practitioners National Certification Board, Inc.
Professional Memberships/Offices:
The American Association of Nurse Practitioners
Illinois Society of Advance Practice Nurses
Great Lakes Area Radiology and Imaging Nurses
Honors and Awards:
Sigma Theta Tau International Honor Society, Upsilon Delta Chapter 2007, University of St Francis Honor Society of Nursing 2005
Special Clinical Interests:
Special interest in interventional oncology and treating patients with vascular disease